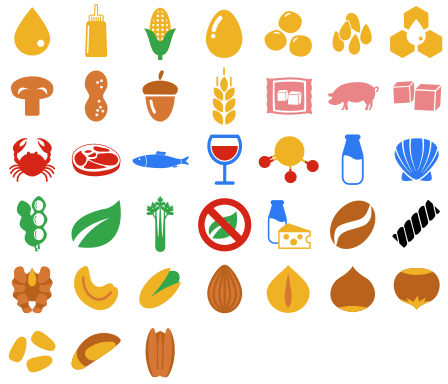 6⅔ cups

Broccoli, raw

1 (ea. 4.20 oz)

Bell pepper, sweet, red

1 (ea. 4.20 oz)

Bell pepper, sweet, green

3¼ cups

Mushrooms, Champignon, Crimini, Button, Portobello, raw

½ cup

Onions, white or yellow, raw, chopped
For the marinade

⅓ cup

Olive Oil

4½ tsp

Chili Powder, spice mix

¾ tsp

Cumin seeds, ground

½ tsp

Garlic Powder

½ tsp

Onion Powder

½ tsp

Paprika, ground, mild (spice)

½ tsp

Salt, Kosher salt, table salt

¼ tsp

Pepper, black, ground

43.93 oz

altogether (view nutrition facts)
Preparation
Temperature:

390 °F

(preheated, circulating air)
Break the broccoli into bite-sized florets.
Slice the bell peppers, mushrooms and onion.
Combine the remaining ingredients for the marinade.
Pour the mix over the vegetables and toss.
Heat a large pan over medium-high heat.
Spread on a baking tray and bake until the vegetables have the desired tenderness, about 20 minutes. Optionally toss the vegetables after 10 minutes. Alternatively, cook the vegetables in a pan over medium-high heat until tender.
Enjoy, for example with some tortillas and toppings such as guacamole, sour cream and shredded cheese.

Meal Prep Tip

You can store the dish in an airtight container for 5 days in the fridge or up to 6 months in the freezer. If possible, thaw overnight in the fridge. Reheat in the microwave, on the stovetop or in the oven.
% of calories by macros

| | | | |
| --- | --- | --- | --- |
| Fat | 65.2 % | 75 kcal | 8.6 g |
| Net Carbs | 18.3 % | 21 kcal | 5.4 g |
| Dietary Fiber | 5.2 % | 6 kcal | 3.2 g |
| Protein | 11.3 % | 13 kcal | 3.3 g |
Saturated Fat

1.2 g

Trans Fat

0 g

Dietary Fiber

3.2 g

Total Sugars

3 g

Added Sugar

0 g

Sugar alcohols

0 g
Vitamin A (Retinol Equivalents)

66.7 mcg