Contact
You can contact us
(Adams Sara und Adams Ulf GbR
, USt-IdNr.
DE 300 216 470)
via email at
contact@datayoureat.com
, via postal mail at
Fischerweg 51, 82194 Gröbenzell, Germany
, or via fax at
+49 8142 4239995
.
The developers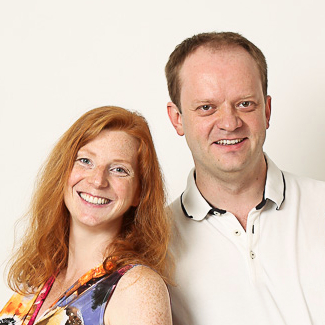 Sara and Ulf Adams are the founders and developers of DataYourEat. They are both computer scientists with an ardent interest in healthy living. As they could not quite find the right recipe page for them, they decided to build one themselves. This is how DataYourEat started.
DataYourEat aims to make it easier for you to find food that fits your dietary requirements. Every recipe includes allergen info and nutrition facts. This data is automatically determined from the ingredients. So when you add a new recipe, DataYourEat takes care of calculating calories and macro- and micro-nutrients for you. This makes tracking your consumption so much easier, allowing you to better data your eat.
Sara Adams
holds a PhD in Computer Science from Oxford University and works as a software engineer for Google Germany. Her interests include healthy nutrition, exercising, and
origami
. She has three wonderful sons with her husband and co-founder of DataYourEat, Ulf Adams.
Ulf Adams
holds a Master in Computer Science from Stanford University and works as a software engineer for Google Germany. One of his main projects there has an open-source version,
Bazel
. He is not just great at juggling work and life – but also four clubs.